Creative Direction, Art Direction
Print, Collateral, TV, Web Content
The Mazda CX-5 launched not only a new model but also SkyActiv Technology – Mazda's groundbreaking fuel-efficient option to hybrids. Using revolutionary fuel injection technology combined with a much much lighter framework, Mazda engineers literally shaved pound after pound from a traditional SUV. This combination not only improved handling but the SUV to live up to 35MPG. As a close-knit start-up, GTM threw creatives and planners in to a room to cogitate and ferment. Once the "Secret Weapon" concept took shape, we started breaking it into disciplines. Television spoofed "The Six Million Dollar Man" while consumer print became such a believable package of top secret documents, recipients actually called Mazda USA to confess they'd received highly classified information.
Print Team: Diana Phillips, Wayne Everett, Kitty Song, Kevin Beebe, Kaoru Seo, Tracy McCarthy, Jessica Mirolla.
Broadcast Team: Owen Flint, Aaron Onsurez, Brian WIlcher, Dino Spadavecchia, Napper Tandy
MAZDA CX-5 Secret Weapon Print Media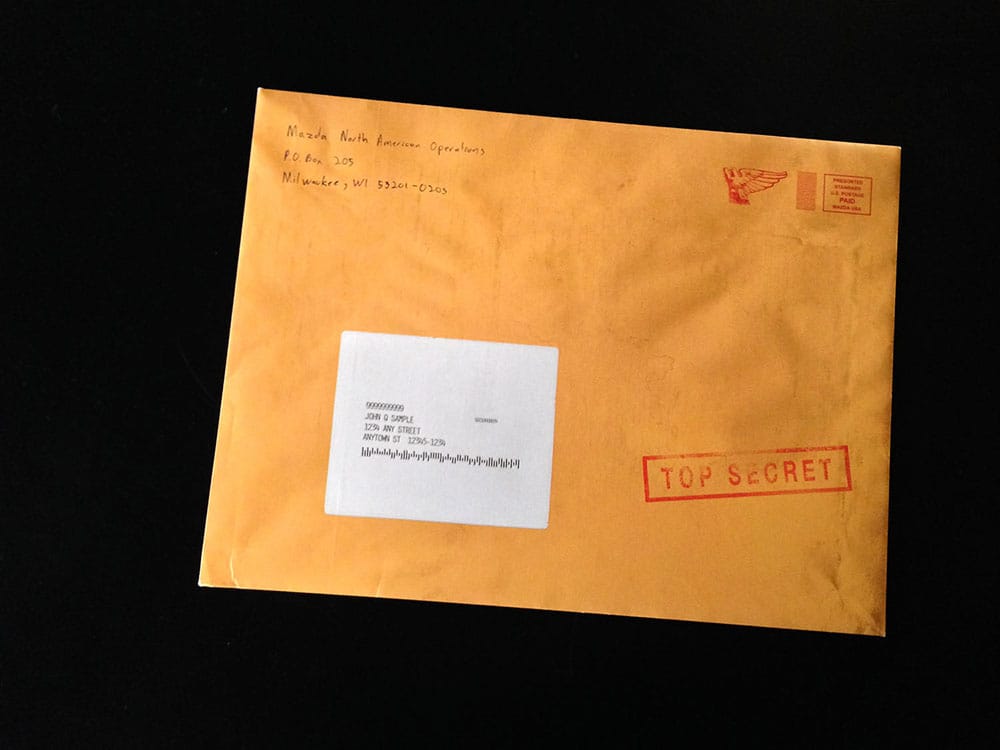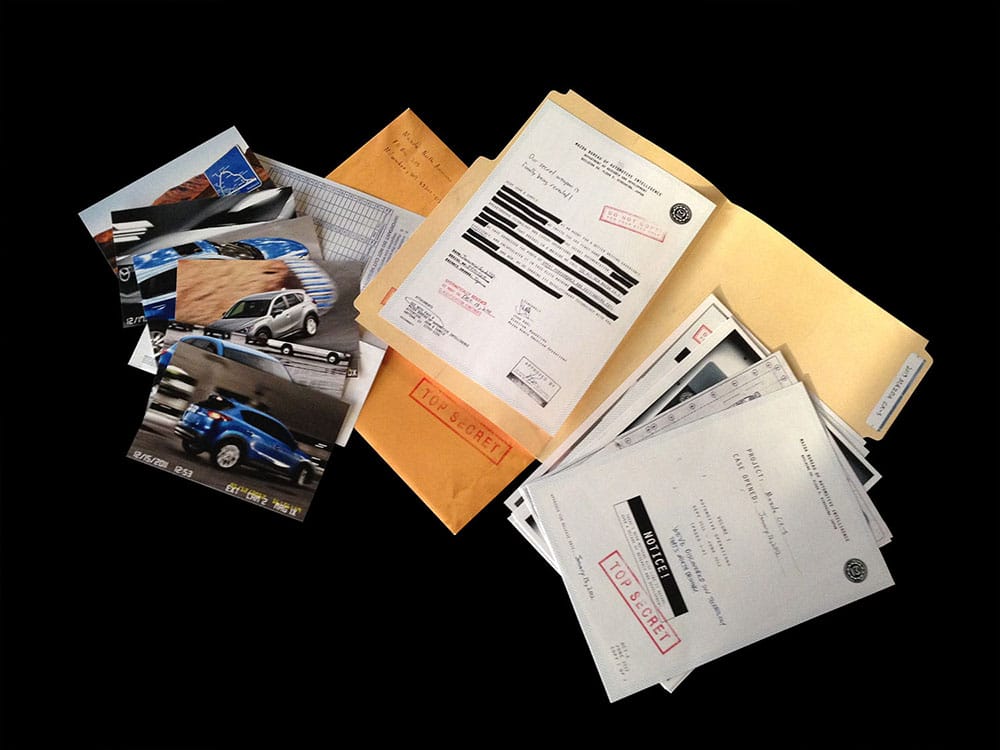 MAZDA CX-5 Secret Weapon Television